As at 24th March
Kindly read through the
TERMS & CONDITIONS
before purchasing
Models
"WRAP IT SASSY" TOP
$24
NOW SGD$15
EXCLUSIVELY MANUFACTURED BY FABFAD
The top features a simple scoop neckline and what lies behind is an open back with criss cross panels.
How not to love this basic piece?
You want a swag style, match it with a stone wash shorts, high cut sneakers and the in-trend snapback and you get it.
Thinking of looking rad for a party, you will feel complete by throwing on a pair of jeans and a pair of towering platforms.
Last but not least, pair it with a skater skirt, and pretty heels and you are great to go for a weekend date.
E

veryone just needs this piece, cause it's so versatile and subtly sexy.
Made of quality cotton.

Measurements
Size S - PTP 15" - Undefined" (Stretchable) / Down 23.5" - 24"
Fits UK6 - UK8
Size M - PTP 16" - Undefined" (Stretchable) / Down 24" - 24.5"
Fits UK8 - UK10
Do kindly state the color & size of your choice.

Black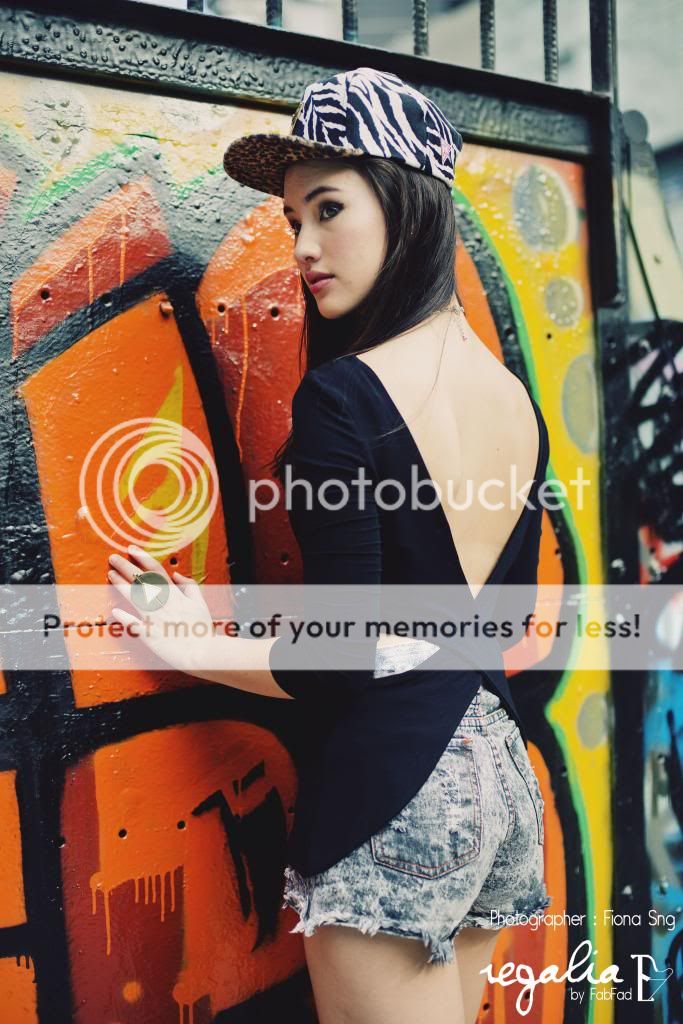 Plum



Off White

Jade




SWEET SURRENDER DENIM DRESS
$29.50 (INCLUSIVE OF POSTAGE)
NOW SGD$18 (inclusive of free normal postage)
EXCLUSIVELY CO-MANUFACTURED BY FABFAD
DARK DENIM / SIZE S LAST FEW PIECES

♥ Fabfad's pick!
Haven't got any idea where you are heading too this Valentine's and is vexed over what to wear?
This piece is surely the right choice, cause it's so versatile!
If the boy says , he's bringing you for a candlelight dinner, slipped this on, don on your heels and accessorize with your roomy clutch, and off you go for your dinner date.
or. ..
If the boy is bringing you out for a picnic, ensemble this with a pair of skirt, a sweet pair of flats and with the picnic basket you are all good to spend the day with him.
Made of Denim. Has concealed side zip & adjustable strap.
Measurements

Size S - PTP 13.5" - 15" / Waist 12.5" - 14.5" / (Bust) Down 25" - 25.5"
Fits UK6 - UK8
Do kindly state the size of your choice.

Dark Denim

BEJEWELED DENIM SHORTS
$27
NOW SGD$15
SIZE S - LAST PIECE

Rebecca's pick♥!
The jewels on the shorts totally bought our hearts over! We love how it glam up the shorts.
Pair it with heels for a romantic dinner date, or sandals for school!
Made of Denim
Measurements
Size S - Across 14" - 14.5" / Rise ~10" / Thigh Opening ~10.5"
Fits UK6 - UK8

PAISLEY DAZE DROP-HEM TUNIC
$27

NOW SGD$12

SPECIALLY MANUFACTURED BY FABFAD
Fabfad's pick in Black and Periwinkle

♥

! Zoe's pick in Periwinkle
♥
!
Words cannot describe how mad we are in love with this uber comfy top that is designed in a relax fit.
The lace on the sleeve is our specially picked by us and is our top most favourite. Also , done in a drop hem design , so chic!
In your lecture rooms, I'm sure you will feel warm and wouldn't feel too hot under the scorching hot sun!
Petite(s) can double this up as a dress.
We think! this is another staple you should have in your wardrobe.
Made of Rayon Spandex.
Measurements
PTP 19.5" - Undefined" / Down 26.5" - 30.5"
Fits UK6 - UK10
Do state the color of your choice.
Periwinkle
Magenta

Love Signorino Ruffles Toga
$27
NOW SGD$5
SPECIALLY MANUFACTURED BY FABFAD

Fabfad first ever manufacture piece.When we saw this piece we knew right away we wanted to manufacture it and share with you girls.
This awesome piece is Lorella Signorino inspired. Don't you girls just love the ruffles that looks a little like pocket? It adds a tiny winy bit of sweetness to the dress!!

ps* all item under Fabfad's label is name as Regalia (Re.gey.lia)

Measurements
PTP 14" - 18" / Down 31" - 32"
Fits UK6- UK10

Come in two yummy color.
Do remember to state your choice of color.

Coral Pink is more true to the close up picture
Dainty Off-White comes with inner lining.
Nude undergarment advised.

Sweet Coral Pink



Dainty Off-White

To order, email us at fabfad@hotmail.com in the following,

ORDER FORMAT
Item Name:
Item Confirmed: Yes/ No
Enquiries : (if any)
Alternate Order/Color (In case order is OOS):
Payment Mode: Ibank / ATM Transfer / Paypal*
Promo Code:

- By purchasing at Fabfad, you are deemed to have agreed to the terms and conditions listed

HERE

. We strongly encourage all customers to clarify their enquiries
(if any)
before confirming of purchase. -
| Page will be updated from time to time.
Should you have any queries , do email us at fabfad@hotmail.comBack to HOME |
Much Love,
Rebecca & S